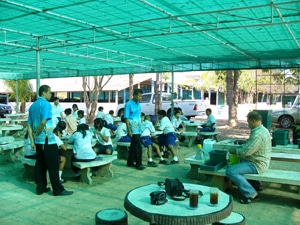 Little Growers is now spreading to Thailand!

We have recently supplied easy2grow Kits and 2Pot Extension Kits to a school in Klaeng, 200km east of Bangkok. Rungnapapittaya school teaches around 2,000 children from 3 to 16 years old.
We are excited about the launch of Little Growers at this school. We will of course add photos to the Little Growers website when they are available to see.
Lets hope in time many more schools in the Kingdom of Thailand will see the benefits of using the AutoPot technology within a school enviroment.